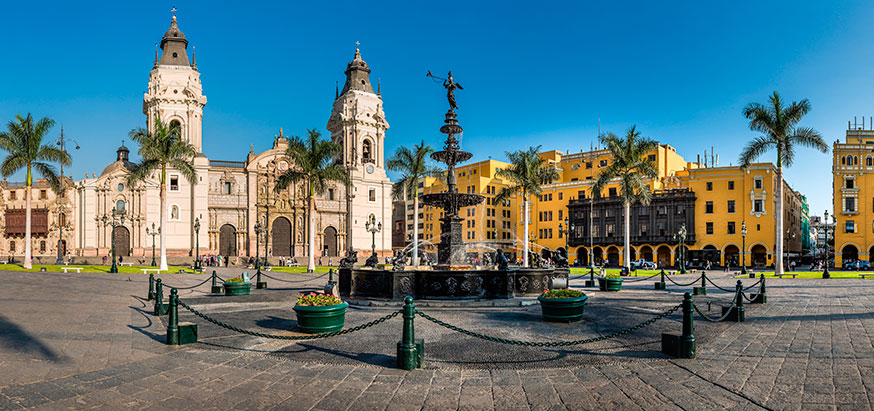 Development and updating of wage policy in Peru
In UR Global, thanks to our labor department, we can offer you the development and updating of wage policy in Peru. 
What is the development of wage policy?
Wage policy is the set of guidelines aimed at distributing and determining all staff salaries at the organization in a balanced way. That is, the organizational structure that determines the payment received by each employee according to the role assigned within the company.
Development of wage policy in Peru
Peruvian companies must institute wage policies that are not incurred in differences based on sex and take measures to ensure a work environment without distinction, such as:
Formulate a table of categories and functions, which can be complemented in detail with a Manual on the Company's Organization and Functions.
Set out a job evaluation objective process according to the company's strategic needs and post's demands.
Determine wages without discrimination through a salary scale based on a job evaluation process.
Define the objective requirements for promotion based on a performance evaluation and clear definition of what is expected of the post.
Define and implement an internal communication plan in order to present the established definitions for the company's employees.
Implement policies for the prevention and sanction on every case of sexual harassment or by pregnancy and breastfeeding condition.
Why use UR Global for the development of wage policy?
In UR Global, we are experts in working with companies in Peru that must comply with this requirement because we manage more than 60 companies at legal, accounting, tax, and labor level and therefore, we are updated with each new regulation.
We know how important is for companies in Peru to have a wage policy to end inequalities.
Frequently Asked Questions on the development and updating of wage policy in Peru
At the individual level, discrimination damages the well-being of company workers, in addition to restricting the personal freedom.
At the economic level, this affects business productivity and growth because qualities and capabilities of people in productive processes are not used.
At the social level, this affects community cohesion and political stability avoiding the effective exercise of citizenship.
Therefore, the development and updating of wage policy in Peru is important.
All public and private companies are included within the scope of this Act and therefore, they are obliged to observe requirements with regard to the wage policy in Peru. Therefore, in UR Global, our experts will help you with the development and updating of wage policy for your company in Peru. In this way, regulatory authorities will avoid the relevant inspection and fines.
The authority responsible for regulating and supervising the regulatory compliance on wage policy in Peru (SUNAFIL) control companies that do not comply with the provisions and their regulatory developments. Companies that do not have a table of categories or wage policy or not informing their workers on these documents will be fined up to 45 UIT for each violation. (The value of 1 UIT (tax unit) in 2021 is 4,300 Soles, approximately 950 Euros).